Diversity & Inclusion Breakfast, Sponsored by
Fleet and mobility leaders shared their journeys for improving diversity and inclusion (D&I) as part of a free breakfast session on October 11. The one hour panel discussion was held on the first day of Fleet & Mobility Live 2022 at 8:30am.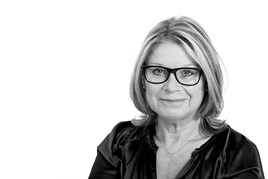 Lynda Ennis, founder of global automotive and mobility executive search company Ennis & Co, led the D&I panel. She was joined by Ailsa Firth, HR director at Arval BNP Paribas, Richard Hudson, commercial director for London Electric Vehicle Company (LEVC), Lorna McAtear, Head of Fleet, for National Grid and Lesley Slater, chief commercial officer for Athlon UK.
The panel discussed how their organisations leveraged their brand to encourage more diverse talent, how attracting this talent made their companies thrive and Ennis took a deeper dive into how actions can speak louder than words with initiatives that really work.
Ennis said: "On behalf of Ennis & Co, I am really looking forward to hosting this vital panel session centred around key diversity and inclusion topics. I will be joined by incredible leaders within the fleet and mobility industry. As always with my sessions – there will be a lot of focus on the 'doing' – so delegates should expect energy and actionable insights to take away to put into practice."